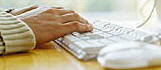 Continuing
Education Courses For:
Attorneys
(CLE approved by FL Bar)
Psychologists and School Psychologists
(We are an approved sponsor of CE by the American Psychological Association)
Counselors, Social Workers and Marriage and Family Therapists in FL
(491 Board Approval with CE Broker in FL)
---
Secrets of the Third Little Pig:

7 Steps To Build A Child's Inner Strengths (Includes Book)

By Charlene Messenger, Ph.D.

7 Credit Hours (CE Credits)

PDF Document - Includes CLE or CE certification test.

Abstract


The Three Little Pigs

This classic fairy tale is a wonderful metaphor for how we prepare ourselves to face day to day living. Each pig represents a combination of temperaments and attitudes in life. Each house represents a level of traits to handle adversity. The wolf of course represents the problems and challenges that confront us along are away.

The first little pig values fun and freedom. While life should be pleasant it also requires work and responsibility. This little pig has lost that balance. He focuses on convenience so he can have time to play and amuse himself. His house reflexes shallowness. It is shocking and weak. This home is clearly insecure against outside challenges. When faced with the first small problem this pig is left helpless and dependent on his two siblings.

In this book, we will look closely at the issue of resilience. Like the three little pigs, children are young and still developing. Caregivers have a major impact on their attitude and approach to life. What things can we adults do to bring out children's inner strengths? What can we do to help them face challenges without crumbling? If they do fall, how do we teach them to get up and move on with a sense of wisdom gained? In these pages, the resilient pig, Phoebe, is our model of inner strength against adversity.
7 CE Hours Available for

Mental Health Professionals

Cost: $45.95
Bio

Dr. Messenger has 14 years providing psychological services in elementary, secondary and exceptional education schools in Central Florida. Dr. Messenger is an expert consultant to various institutions, including Walt Disney World and the Center for Drug Free Living. She taught as an adjunct professor at Valencia Community College and worked as a consultant to the Juvenile Detention Center. Her first book, Secrets of the Third Little Pig, published in 1999, helped parents and caregivers develop resiliency in children. Her newest product, Inner Wizard Cards, coming soon.
Tele-training
Participate in the class from the convenience your office via a weekly conference call

Date: To be announced (please call for schedule)
Location: In your office!
To Register or Check Upcoming Schedule:
Call (727) 786-0600 9 AM - 5PM EST, M - F or Click Here to E-mail Us